Berry Blossom High CBD Strain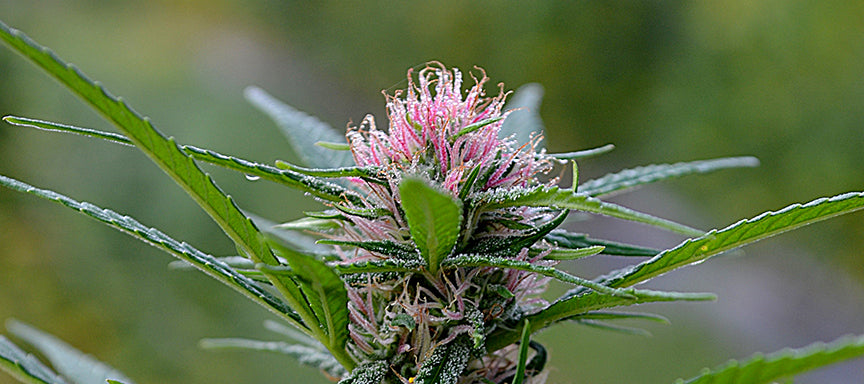 BERRY BLOSSOM™ HEMP STRAIN
Lineage: Cherry Kandahar S1 x Chardonnay
Original Breeder: Bodhi Urban | High Grade Hemp Seed
As first years growers we wanted to find a strain that obviously produced dense pungent buds but also a strain that would thrive in our growing conditions and soil. 
After being referred to High Grade Hemp Seed out of Colorado we sampled all of their strains, eventually coming across Berry Blossom. We were drawn in by the colorful flowers and the citrus aroma it produced. 
Berry Blossom is a foundational and boutique-quality CBD hemp strain that has been recognized as one of the very best varietals around. This wildly demanded strain is a cross between Cherry Kandahar S1 and Chardonnay. Bred by hemp genetics pioneer Bodhi Urban, the seeds of this plant are sought after as much as the aromatic and potent flowers the mature plant produces. Berry Blossom is  Extremely floral smothered in exotic overtones of candied raspberries and acai berries.
The Berry Blossom strain of high CBD hemp can achieve some of the highest levels of CBD while producing nearly no THC content. This high CBD strain produces remarkably high yields per acre of the and some of the largest flowers of the available strains. Berry Blossom, when planted on 5' centers produces an average of 2500 lbs/acre. Berry Blossom hemp genetics will produce high quality cbd that can be farmed without going over the THC limit. It is one of the most highly sought after strains for its therapeutic effect that some say treat conditions such as chronic pain, anxiety, nausea, stress, epilepsy, chemotherapy side effects, and more.